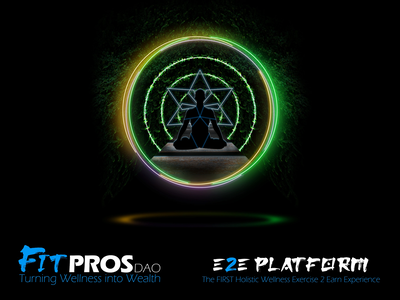 Did you know that 30% of the world doesn't have access to clean water, and 10% of the global population is considered impoverished? That means they make less than 10$ a day. By 2025 it is estimated that more than 40% of adults will be overweight
FitPros DAO aims to disrupt the health and fitness industry, by tackling two of the most significant problems plaguing humanity. Misinformation surrounding general health and wellness and poverty/ malnutrition. We will help you turn wellness into wealth by becoming the first-ever NFT to blend 1-on-1 personalized health and fitness coaching with DeFi and blockchain gaming. Each NFT will pay royalties to various charitable organizations.
Put simply: You get paid to get fit, which supports those who need it most
Kyzan Clanz is the first NFT project by FitPros DAO. It is being built on the ETH layer 2 platform IMX. At its core it's built to integrate with Project Kyzen, which is a one-of-a-kind 3D NFT avatar creation portal and an experiential game world created by Tom Bilyeu. Tom is the Co-Founder of Quest Nutrition, a company that grew by 57,000% in the first three years and got ranked number two in the Inc. magazine 500 lists in 2014.
Clanz members will get customized personal training via a digital training app that will guide them through daily workouts, track their meals, and steps, compare progress photos and compare exercise milestones like personal best or most weight lifted. Additionally, members will get supplemental 1-on-1 video coaching in more than 100 different areas of wellness such as life coaching, meditation, sleep, nutrition and so much more.Kyzan Clanz is like the private school system for your health and wellness transformation, blending the health provider network with fitness, DeFi and the blockchain.